2013 saw an unprecedented rise in the number of Feature Films that were being made in Malayalam.Though on the face of it this trend looks good the trade facts tell us otherwise.Here is the list of the Movies which ended up as disasters despite having known faces/saleable factors associated with it.
10.My Fan Ramu-directed by singer-turned-actor Nikhil.K.Menon,'My Fan Ramu'was tauted as the First feature Film which brought together all the youngsters of the celebrity cricket team.The movie scripted by actor Saiju Kurup had Rajeev Govind Pillai,Malavika Wales,Guiness Pakru besides the writer himself playing prominent roles.The makers might have bonded well and have had a gala time while shooting for the film but the common man had little time to bother about their bonhomie.The result-'My Fan Ramu' became an epic disaster!
9.Chewing Gum- Sunny Wayne(Sujith Unnikrishnan) rose to fame after his hilarious performance as Kurudi in Dulquer Salman's debut movie 'Second Show'.Later he amused us with some really likeable performances in films like 'Thattathin Marayathu','Annayum Rasoolum','Neelakasham Pachakadal..',to name a few.So naturally no one expected him to do a highly pretentious,pseudo-intellectual flick like 'Chewing Gum'.The movie which delt with an unlikely romance between a lower class welding worker and an upper class girl turned out to be a dud at the boxoffice.
8.Players-Though 'players' was released in 2013,the Movie had actually got completed a good 5 years back(initially titled as 'Two Wheeler').Set in the backdrop of motorcycle racing,'Players' had Kavya Madhavan,Jayasurya and Jishnu playing the pivotal roles.
7.Cowboy-A blatant rip-off of the 1995 thriller film 'Nick Of Time',this half baked attempt by Balachandrakumar was extensively shot in Malaysia.Plagued by a poor script,insipid execution and un-inspiring performances from the lead cast(Asif Ali,Bala and Mythili)this 'Cowboy' had absolutely nothing going for it and had no choice but to run away from the theatres within a week of it's arrival!
6.Tourist Home-Perhaps the only decent movie in this list,'Tourist Home' directed by Shebi is a classic case of poor marketing killing an otherwise good film.The Movie which traced the incidents happening in the ten rooms of a Tourist Home had some known faces like Meera Nandhan,Kalabhavan Mani,Saiju Kurup,Nedumudi Venu and Rejath Menon acting in it.
5.KQ-Parvathy Omanakuttan's first Malayalam Feature Film,'KQ' was also Baiju Johnson's(remember the Fan's club secretary in 'Traffic'?) debut Movie as a director.Designed as a low-brow comedy aimed at the front benchers(the movie even had yesteryear pornstar Shakeela in a cameo),the film was a colossal failure with even the target audience largely ignoring it!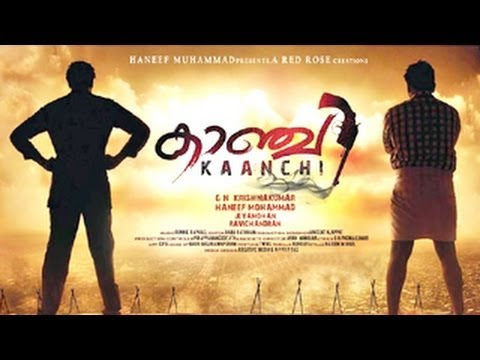 4.Kaanchi-This MuraliGopi-Indrajith-Archana Gupta starrer explored the David v/s Goliath tussle in a highly unconvincing way.The poorly written script didn't have enough meat to keep the audience engaged neither did MuraliGopi's menacing act as the main antagonist-Peringodan.What's even worse is that the Movie even largely reminded us of Indrajith's own 'Chekavar' which came out a couple of year's ago.The only saving grace of 'Kaanchi' was that hummable track-'mullappoo chelulla mandara penninmeyyil…'set to tune by Ronnie Rapheal.
3.Ginger-Shaji Kailas is the RamGopal Varma of Malayalam Cinema.This highly talented director entertained us with superbly crafted action-thrillers once upon a time.But at some point of time(very much like Ram Gopal Varma)he lost interest in reading scripts and started giving more importance to weird camera angles and jump cuts.'Ginger',starring Jayaram,Mallika et al is his 14 th flop in a row(or is it 15 th?)and we sincerely hope Shaji will bounce back soon.
2.Paisa Paisa-Indrajith had way too many releases this year.But apart from one or two,most of them sank without a trace.Paisa Paisa directed by Prasanth Murali was one among them and I can confidently say that this one with a ludicrous plot certainly deserved it's fate.The (illogical)tale of an AD film makers' desperate attempt to get ten thousand rupees was plain boring to say the least!
1.Miss Lekha Tharoor Kanunnathu-The situation was so pathetic for this Meera Jasmine starrer that it didn't get a proper theatrical release even in the main centres.Shajiyem's Malayalam remake of the Pang Brother's Horror Classic(The Eye) ,'Ms.Lekha Tharoor….'had no takers at the box-office and hence was taken off from the majority of theatres(where it managed to get a release)within a day or two of it's release.