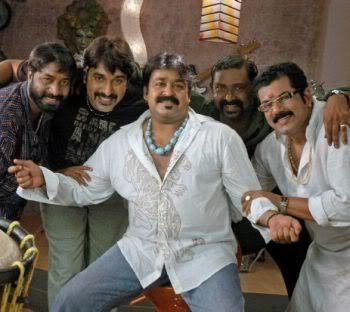 Here is the data: Mohanlal is going for Ayurvedic treatment. He has completed one movie.   He is going to start acting in another.  With this much information, how do you write an article.
Read this: Mohanlal undergoes Ayurvedic treatment
After reading that article, we felt as if the media was reporting on the Ayyappan's amma and neyyappam story.
From January, Mohanlal is doing Rosshan Andrews directed Casanova with young sexy chicks like Sameera Reddy, Lakshmi Rai and Roma. He has to look younger and savvier as he will be wearing designer outfits in the film[Mohanlal undergoes Ayurvedic treatment].
How does one look savvy with Ayurvedic treatment? Actually what does savvy mean?  Here is what the dictionary says:
practical understanding; shrewdness or intelligence; common sense: a candidate who seemed to have no political savvy
If there is a kashayam, which can enhance the savviness of human beings, you can make a ton of money by selling it to Pinarayi Vijayan, Muralidharan and the like. This is the state of film reporting in Kerala. Hope there is some kashayam to detoxify our brain from this article.
We don't know who would be more embarrassed by this story – The sexy chicks who are being  reminded that they would be acting with an aging actor or Mohanlal who is being told that he lacks savvy as well as he looks older.
Then there is another point too: Mohanlal probably did not want to look savvy, but just young. Young as in not old enough to look like Roma's father. Usually in movies, they use special effects. For example, look at Brad Pitt in Curious Case of Benjamin Button, Amitabh Bachchan in Paa or Rajnikanth in Shivaji. Unfortunately Malayalam cinema lack that much money hence  kashaayam is the only option. And in the hands of patronizing media it's a bitter kashaayam indeed.