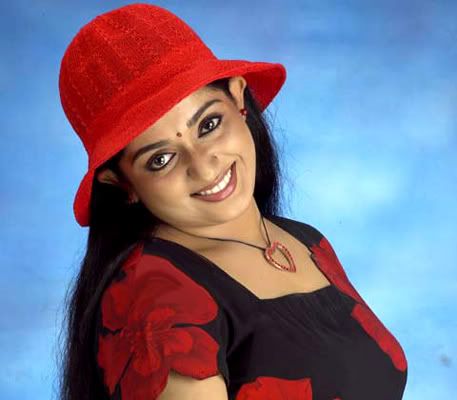 In 2005, we wrote that Kavya Madhavan is the only Malayali actress remaining in Malayalam. While the rest – Meera, Navya, Bhavana, Nayantara, Asin – moved permanently to Tamil and Telugu, Kavya stayed here.
That era is coming to an end. Kavya is getting married in March and most likely that will be the end of her career.
During her long career, she did quite a few memorable movies as well as forgettable ones like Pulival Kalyanam, Lion , Kochi Rajavu, and Kilukkam Kilukilukkam. The memorable ones include Ananthabhadram, Meesha Madhavan, Classmates, Vaasthavam, the double role in Ranjith's Mizhi Randilum, Perumazhakkalam and various other comedies.
Though she was a bankable actress, she never got the kind of roles that Meera did. Also her refusal to act with men her father's age reduced her opportunities. Since did not want to expose like the others in other languages and all such limitations left her acting with Dileep and Prithviraj.
In 2006, we called it Kavya's year.
It is tough to say no to money, especially if someone says they are willing to pay 10 times what you are getting now. Kavya could have made lot of money if she switched to Tamil movies, and our first point is that she did not. Bhavana is getting paid Rs. 20 Lakhs in Tamil, while she was getting paid Rs. 2 Lakhs in Malayalam. Even little Mukta George who acted in Achanurangatha Veedu has changed her name to Bhanu and is acting in Tamil. [2006 – Kavya's Year]
Kavya is 24 years old, which makes her old in Malayalam cinema where older men want to act with even younger heroines. With Roma, Bhama and others on the scene, Kavya looks like a mature actress and she started fading away.
Also Malayalam cinema is not so fond of women oriented movies.
Another dimension to this story is – irrelevance. Except for occasional movies like Perumazhakkalam and Achuvinte Amma, there are few movies in which the heroine is important. The movies today have heroes who do everything and just need a beautiful face to appear in few scenes and songs. Very rarely heroines get a author backed role in Malayalam films. [2005 – Heroines]
Even in the serious cinema world, she did few off beat movies like Gauri Shankaram, Sheelabathi and Annorikkal, but they were sufficient enough to win any awards. Her best role in our opinion would be Mizhi Randilum and Perumazhakkalam.
She will be missed.Technorati Tags: Kavya Madhavan
Photo courtesy:manoramaonline.com