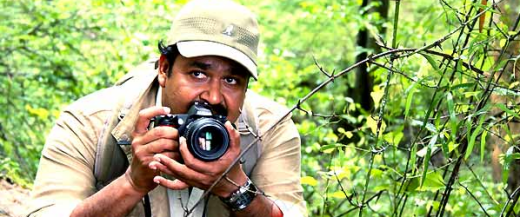 T.S. Suresh Babu was supposed to direct Mohanlal in the movie Karthika Thirunaal Karthikeyan. Now as a reader who doesn't know anything about the story of the film, as an exercise in common sense, try to guess what would be the genre just based on three strings: Suresh Babu, Mohanlal and Karthika Thirunaal Karthikeyan.Also you might want to factor in the aspect that T.S. Suresh Babu directed films like Stalin Shivadas, Kottayam Kunjachan, and Kizhakkan Pathrose.
If you did not guess "Superman character" as the answer, then as a punishment you deserve to watch Pokiri and Azhagiya Thamiz Magan for the next twenty four hours. Even after six consecutive flops, the folks at nowrunning.com think the glass is half full.
Let's wait for more news to stream in about Karthika Thirunaal Karthikeyan, which could perhaps prove good for Mohanlal and more so for so T.S. Suresh Babu, who hasn't done a film for a long time.[Mohanlal's Karthikathirunal Karthikeyan to start rolling in April]
If you think the world needs yet another superman-sinkidi movie starring Mohanlal, then you need help. Fortunately Mohanlal too thinks along the same lines.
Mohanlal after reading the complete script of writer-director T.S Suresh Babu's Karthika Thirunal Karthikeyan(KTK) has rejected it on the grounds that he has done similar larger-than-life character and the cost of the film will be over Rs 4 crore, making it financially a big risk for the producer Siraj Valiyaveetil.[Mohanlal dumps KTK!]
Since the superstars have decided to inflict 5 movies/year on us, it would be only fair if a few of them are watchable.