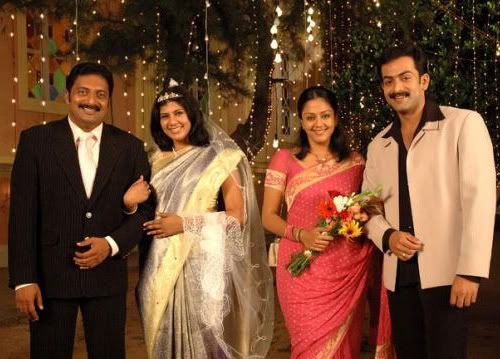 Very often we see comments ridiculing Tamil films as if they are nothing compared to the glorious and thoughtful Malayalam movies. People who leave such comments should read the top ten list of Tamil movies.
2. Chennai 600028This fun, youthful and stylish film finally gave Tamil cinema a noteworthy film about cricket, our national obsession. Aiming low by focusing on gully cricket, debutante director Venkat Prabhu fashioned a slick, visually stylish film that created an immediate connection with anybody who has played cricket at some time in his life. The romances were a little weak but the fun, light-hearted nature of the film and the wonderfully ironic climax ensured that we never less-than-thrilled.

1. Paruthi Veeran
This raw, emotionally powerful tale took an ordinary tale of young lovers and transformed it into a character-based story that was earthy and entertaining. Director Ameer proved his versatility once again as he imbibed the film with a completely rural atmosphere and developed unforgettable characters who seemed very real. The climax seemed a little overtly manipulative but the sense of dread leading upto it was palpable and gotten only because we had come to like the characters. Karthi showed none of those first film jitters and was fantastic in a difficult character.[2007 – The Top 10]
In the Top 10 list, except for Shivaji, rest of the movies have focussed on the script exemplified by Paruthi Veeran where an ordinary story was transformed into a memorable movie. The movies mentioned in the above list focussed on characters and visuals and tackled new genres like sports.  It is worth learning how some of their writers and directors have successfully abolished the 'art' label and have made thoughtful movies which attract the masses.
Two weeks back we were at the Melody Corner music store in Thrissur looking for the Mozhi VCD and they told us that it is their best selling Tamil movie to date. As soon as a shipment comes it is sold out.
Yes, there are stupid movies like Azhakiya Thamizh Magan and Billa, like how we have Flash and Rock N Roll, but in the crowd there are many trend setters as well. We need to acknowledge that instead of making sweeping generalizations.