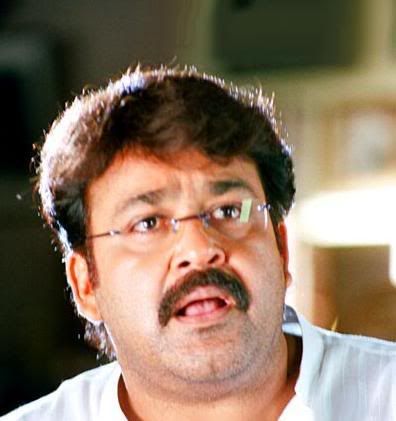 Reviewers have given verdict that Hello is a fun film, with Mohanlal performance matching his yesteryears best. All the reviews complain about lacklustre Second half, but overall it seems that movie is worth watching.
The film belongs to Mohanlal; it is his breezy performance as the semi-conscious drunkard with some witty dialogues thrown in that never gives us a dull moment in the first half. He gets ample support from Jagathy Sreekumar, his friend with a limp in one leg.

The second half is a bit of a letdown as it gives soap-opera-ish feel with stock characters — Salim Kumar handles the comic track, Siddique (with a bald pate and menacing clean-shaven look), Risa Bawa and Shaiju Kurup as the villainous trio, and Madhu, the wise patriarch.
Rafi Mecartin has taken bits and shreds from various sources to stitch together this 2 hour 22 minutes of fun and entertainment. The duo has borrowed the plot of David Ellis's Cellular (2004) and mixed it well with their own Punjabi House, Tenkasi Pattanam and scenes from various Bollywood films to come out with this comedy mixture. There is nothing new in the film or presentation, as the second half drags after a racy first half. The murder mystery is solved by the hero in a long drawn out dialogue drama instead of presenting it in a visually appealing and logical way of investigation.

These are but minor warts in a film, which is thoroughly enjoyable due to its star cast of actors who have great comedy timing- Mohanlal, Jagathy, Salim Kumar and the new guy Sooraj Venjaranmoodu. Their bickering and bonding makes it a scream. Is there a better actor in Indian Cinema who can play a comic drunkard as good as Mohanlal? Clearly he is at home playing this type of character and the film is unthinkable without him. A tall, svelte Parvathy Melton looks fresh and charming. The comedy tracks of Jagathy, Salim Kumar are funny.
The film which flows into two and a half hours belongs to Mohanlal, the one man entertainment troupe, who shoulders the weight of the heavy twists in the plots, all by himself. He is thoroughly adorable and endlessly endears himself with his sensitivity and comic timing and easy-going camaraderie with Jagathy Sree Kumar his friend with a limp in one leg.

Adds color and vitality to the film, the performances from the entire cast is commendable. Debutante Parvathy Milton has proven that she is not just a pretty face and impress particularly with her dancing skills. Siddhique with his more than menacing looks and Suraj as an S I do their roles effectively while Risa Bawa, Shaiju Kurup, Madhu Warrier, Janardhanan and Ganeshkumar are in their usual self.

The second half is a bit of a letdown and drags in and around stock characters — The film often defies logic in their story lines, but who cares for logic in such a racy comedy. The murder mystery is solved by the hero in a long drawn out dialogue drama in the end reminding you of a similar longer sequence line.