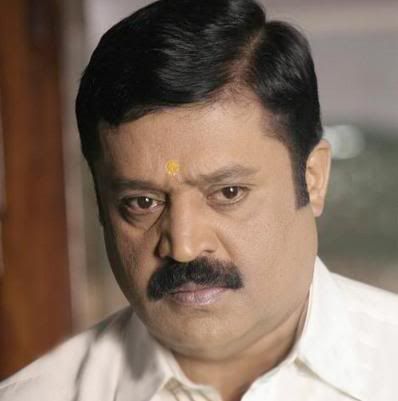 Writing preview for a Shaji Kailas -Suresh Gopi movie is a very easy task. We can check our archives and copy paste from earlier previews and no one will note the difference. But to give our readers value for money we thought that we will do something different this time.We'll try to find if Time is any different from this duo's previous movies.
Time has two Suresh Gopis, we assume that one will be talking in English and other in Malayalam. Both the Suresh Gopi's are policemen. The difference here is one is father and other is son. This is the first time Suresh Gopi has acted as his own father.
Appan Menon is an outstanding IPS officer with a doctorate in criminology. But when a new government comes to power, he is shuttled off as the MD of the Civil Supplies Corporation. Under certain special circumstances however, the Chief Minister himself puts him in charge of a special investigation to unravel the mystery behind the murder Minister Krishnan Nambiar. [Time preview]
Another movie of this duo, Tiger is quite different from this – State's Vigilance Officer(Varma, played by Murali) is killed and Chief Minister asks Suresh Gopi to investigate. Rajesh Jayaraman(Wrote for Janmam, Moonnamathoral etc.) is the scenarist for this movie. Some other firsts in this movie include Vimala Raman as heroine and Rahul Raj (Chotta Mumbai) as Composer. Will this movie click? Only Time will tell.