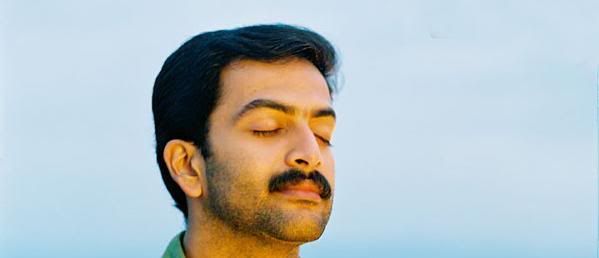 Radhamohan, Director of Mozhi on Prithviraj
Why did you cast Prithviraj, a Malayalam actor, as the hero? I wanted a fresh face and not the usual heroes who have an image here. I had seen Prithviraj's Malayalam films like Nandanam, Swapnakoodu, Vellithira, etc, and I liked the guy and his style of acting. He has also acted in K V Anand's Kana Kandein and made quite an impact. So, I suggested to Prakash, why not try this guy? That was when Prakash was about to do Paarijatham with Prithvi. He said, 'I am going to meet him on the sets. I will ask him.' Prithviraj liked the story when we narrated it and did not demand anything like, 'I need a fight, I need a song,' etc.. I wanted an actor like that.
It is not just Radhamohan who is all impressed with the young actor from Kerala. After watching the performance of Prithviraj in Mozhi, Rajnikanth picked up the phone and congratulated him, manners which our superstars lack. Producer Prakash Raj is impressed with Prithviraj that he has cast him the role Mohan Lal played in Tamil remake of Udayananu Tharam. Besides this Prithviraj is also acting in two other movies, Saththam Podathae and Kannamoochi Enada.
While our superstars could not establish themselves in Tamil, looks like Prithviraj is becoming the first bi-lingual success from Kerala. Long time back, Kamal Haasan's film career as a hero materialised in Malayalam, later he went back to Tamil and became one of the reigning superstars. Would the history be repeating itself now?