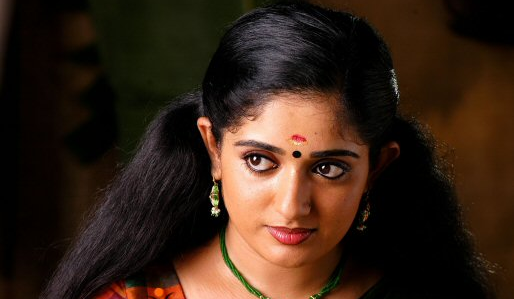 When they came in initially, none of the teenage actresses wanted to act with the established actors many of whom were older than their own parents. Now that attitude has changed. Bhavana acted as Mohan Lal's heroine in Naran and Chotta Mumbai. Meera Jasmine acted as Mohan Lal's heroine in Rasathanthram and is now going to act with Mammotty in Ore Kadal. Gopika has acted as Mammotty's heroine in Pothen Vava. Padma Priya has acted with almost all the senior actors.
Kavya Madhavan has decided not to follow this path. This leaves her with few options. Act as Dileep's heroine or Prithviraj's heroine. Since Kavya is not known for jumping around in tiny skirts, Dileep had to get Gajala for his Speedtrack. Prithviraj is busy both in Tamil and Malayalam and has a wide range of heroines from Jyothika to Samvritha to choose from. With movies of other heroes exploding in the box office like Pakistani Suicide Bombers, there are few other opportunities for Kavya.
Now on top of this, she has decided not to act in run-off-mill movies which means that she won't act in Tiger Balm Headache Award Winning Movies like Kilukkam Kilukilukkam This decision virtually eliminates 90% of the movies released in Kerala as they are all clones of the Self Sacrificing Brother(TM), Old-Superstar-Acting-As-Young-Man, Suresh Gopi catches Sai Kumar or Siddique movies or Kalabhavan Mani movies. Recently she said no to Kalabavan Mani's new movie Nanma.
Her upcoming movies are Adoor Gopalakrishnan's Moonu Pennungal, Nadia Kollapetta Rathri, Athisayan and Ente Uppappakku Oru Aana Undarnu. These movies are different and hopefully change her image as the most under utilized actress in Malayalam. Recently Director Vidhu Vinod Chopra was interviewing Saif Ali Khan for a special on Ekalavya and he asked Saif why he is now seen in very good character roles. Saif's reply was that he has been doing stupid movies for some time and later when he sits down with his kids, he wants them to show them some movies he is proud of doing. That made him do Parineeta, Omkara and Ekalavya.
Similarly when Kavya retires from acting people might remember her for Mizhi Randilum and Perumazhakkalam and not for the other inane comedies. But while all her upcoming movies are a bit different, we wonder as an actress if she will be phased out if she is not seen much around. Is she in a position to decline movies when there new actress are getting introduced from movies like Notebook, and Goal.
Even superstars act in stupid movies. Mammotty followed Rajamanikyam and Thuruppugulan with Palunku, Karutha Pakshikal and Kaiyoppu. Mohanlal has Praja and Thandavam, but also Vanaprastham. We think it is essential to find a balance, but still there is no excuse for Kilukkam Kilukilukkam.