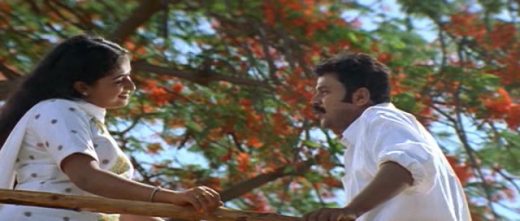 Dileep did not have a great year in 2006 as movies like Chakkarapottan, Pachakuthira and Don did not set the box office on fire like Meesha Madhavan and Chanthupottu. So he is back with his trusted team, lucky heroine and favourite director once again for this new venture.
One of the scenarists of the film, Udayakrishna, says: "Madhavankutty has bribed his way to the post of sub-inspector. He becomes a circle inspector within three months of service. "The story begins with Madhavankutty alias Inspector Garud taking charge of Thevara police station. He soon becomes friendly with the affluent in the area. Things get out of hand , however, when he gets into a tiff with sub collector Sethulakshmi, without realising her identity.""It's a wholesome entertainer. Madhavankutty has been christened `Inspector Garud,' by his colleagues, as he has the habit of whisking away what or who he likes, just like an eagle, " says Johny, who has earlier directed `CID Moosa' and `Kochi Rajavu' with Dileep. [The anti-hero ]
We have heard that now to get admission in Kindergarten children have to attend interviews in some schools. If you ask one such kid on what will be there in Johny Antony movie, he will be able to say it without any doubt. Johny Antony is clear that his movies have to be entertainers and this one is not going to any different.
This film has the usual suspects like Ashish Vidyarthi, Harisri Asokan, Salim Kumar and the songs have been filmed in Australia. This template has worked before, so why change it. Since Dileep's movies released on American Independence Day have worked well for him, this time he is taking a bold step by releasing it on India's Republic Day.