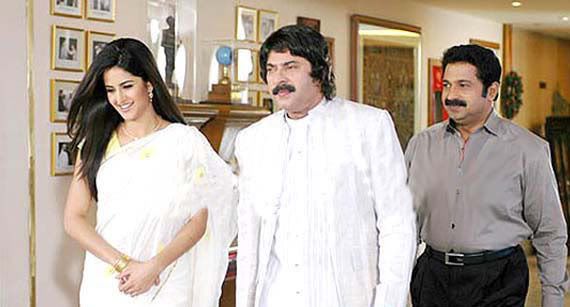 At some point we thought, we should not make fun of geriatric actors for they are only doing their constitutionally mandated job of entertaining us. Then, they come up with some real howlers that we can't keep our hands off the keyboard.
The issue at hand is not new and we have been discussing this over and over here. We know that we have talented superstars who still live off the suitcase acting in as many movies as humanely possible. Since they are exceptionally good and are hardworking, the film industry is not willing to risk their bets on newcomers or even promote new talent. We have been eagerly waiting for a day when there are more actors than the "superstars". Looks like we won't have that fortune real soon according to Mammootty.
You can't throw us out too soon. We will be around for more," he added.
Sure. Now if you want serious cinema you have Mammotty in Karuthapakshikal. When you want comedy movies, you have Mammotty in Rajamanikyam and Thuruppuglan. When you want action movies you have two Mammotties in Balram vs Tharadas. Mammotty is the youth icon in Mayavi. Mammotty is that, Mammotty is this. If he starts acting in Films Division Documentaries also, then we give up.
The problem for these senior citizens is in finding the right heroine. Sometimes when they do find a heroine, they look like father and daughter. But Mammootty has the ready answer.
Asked why he continued acting with younger heroines despite his age, Mammootty replied: "How old is your wife? Isn't she younger to you? See, this is our culture and I don't have any problem."
Yes, but our wives are not 1/4th our age. Also, we don't look good in make up.