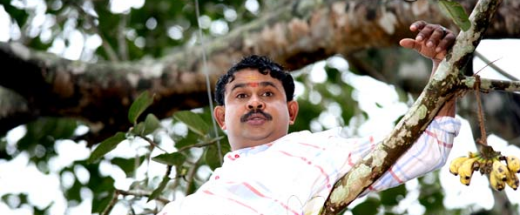 Few years back when Harikrishnan's was released Fazil stunned everyone with providing two different climaxes for the movie in two different regions of Kerala. Lohithadas found this as a good idea and decided to change the climax of his latest release Chakkaramuthu.
After the lukewarm response to Dileep's Chakkaramuthu, the producers Seven Arts and director Lohithadas have gone for a total revamp of the film.

Now the film will be known as Chakkarapottan and the climax has also been changed! In the new climax, Dileep does not die and Kavya is not shown in a mental asylum! Instead they hold hands and walk into the sunset very happily. [`Chakkaramuthu` turns `Chakkarapottan`!]
By renaming the movie, the film makers are very clear on who the pottan really is (Answer: viewers). We have some questions though. What happens to those people who watched the movie in the first week? Do they get a full refund? Or do they get a free ticket to watch the new version?
But this is a great idea. Release the movie, see how well it does, and if you find people are not coming, change the movie and see. Since Classmates is doing well, Lohi Uncle could have tried to make this into a college campus love story. Since Dileep is desperately trying to show that he is macho, they could have converted into an action movie with the climax showing Dileep and Kavya riding a helicopter into Baghdad sunset. They could even hold a contest to see which version is the best.
If Lohithadas wanted a clear winner, he should have added a dog and Salim Kumar and released this as the sequel of CID Moosa.